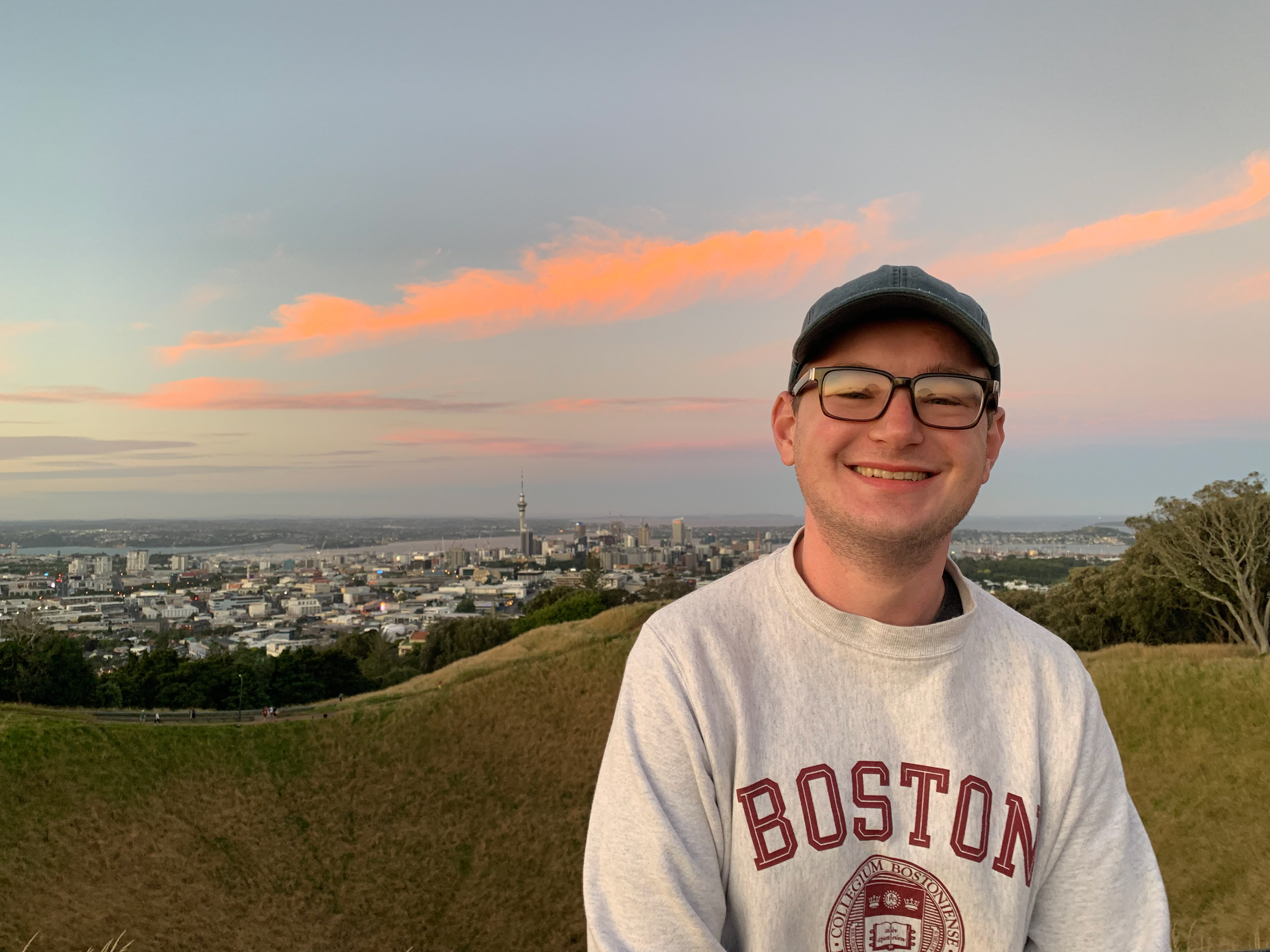 Hey! If you haven't already figured out, I'm Luke Layden!
I'm currently a senior at Boston College studying Biology and Film Studies. I started college just studying biology, but things change! Helping others has always been my main goal in life. For the longest time becoming a doctor was the only way I thought I could help people. Eventually, I came to the realization that film has had such a profound effect on my life. I knew I was not alone in my experience. I could follow my passion of film and have an effect on others with what I create.
I began acting on my passion for film and entertainment a few years ago. Not only do I take classes because I want to graduate, I make content on the side that you can see for yourself right on this website! Most notably, I write and create video content for my college's satire paper,

The New England Classic. 
While I do love making video content, volunteering with the
Appalachia Volunteers of Boston College
has been the most meaningful part of my college experience. The three service trips I have gone on, including one in 2018 to Detroit that I led, have taught me the importance of leaving my comfort zone and talking with other people. This year I am excited to be leading another trip in the spring, where I hope to continue to learn from those in the communities I enter.
What I'm watching:

Of course I have a

Letterboxd 

if you want to keep up with my complete film diary.
What I'm listening to:

Whatever the Spotify algorithm is currently recommending.
What I'm playing:

Super Smash Bros. Ultimate! Because why would I want to be playing anything else?
What I'm studying:

Java 8 for my Computer Science class and always trying to improve at Premiere and Photoshop.
Thanks again for taking a look at my site. Please contact me at
Layden.Luke@gmail.com
with any questions you have.