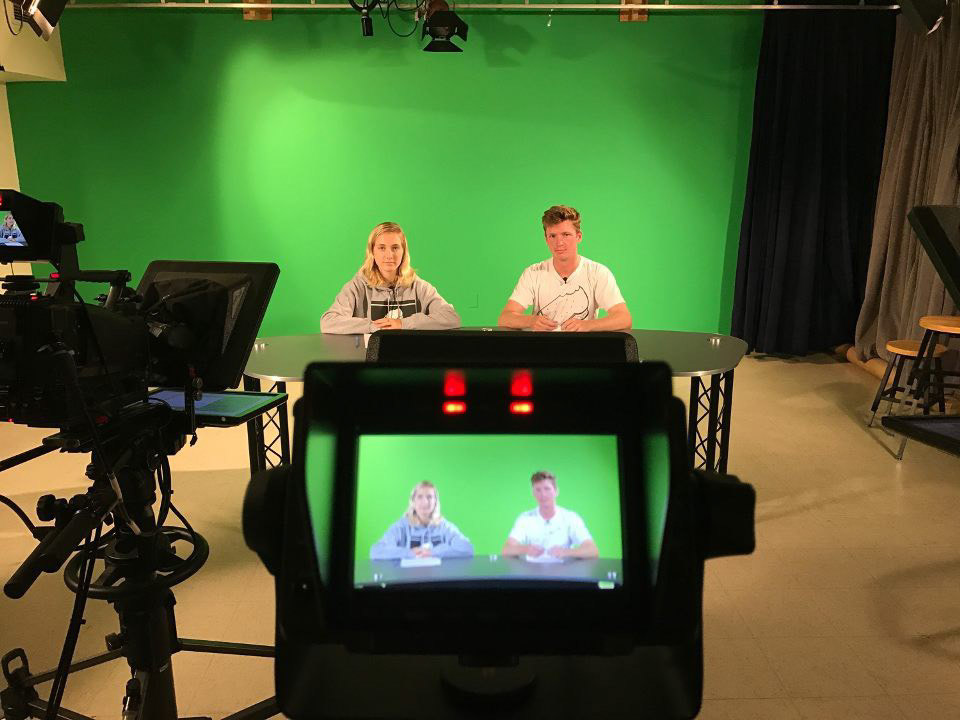 Writing on a newspaper staff of over 30 people leads to so many people having so many great ideas. Unfortunately, only a select few of those ideas can be published as comp

lete articles. In the fall of 2018, I was tasked by the head of the paper to find a "solution" to our surplus of i

deas. 
With our access to our school's TV production studio,
 The Wrap
was born
.
The show is a satirical news broadcast that tackles the issues of Boston College and beyond. I primarily functioned as the director and editor of the four episodes we released in its first semester, but I did occasionally contribute a joke.
When my friends and I began this project, none of us really had experience using such a professional setup. However, as time went on we felt that every aspect of the show improved. We understand that each episode has its shortcomings, but we are proud of each one.
I cannot wait to continue this project this semester and see how it keeps improving.